Website Design & Development
design that drives growth.
Create a high-quality website that attracts and engages your target audience, and drives business growth.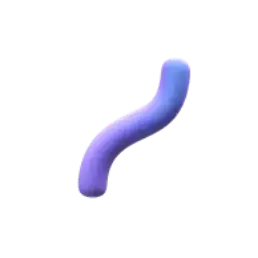 A website design checklist is a tool that web designers use to ensure that they have considered all the essential elements needed for a website design project. It serves as a guide to help designers keep track of the various aspects of web design, from user experience and functionality to aesthetics and performance.
#1. Purpose and Goals
Clearly define the purpose of the website and the business goals it should achieve

Identify the target audience and ensure the website meets their needs and expectations
#2. Design and Layout
Develop a consistent visual design that reflects the brand identity

Create a clear and organized layout that makes it easy for users to navigate the site

Ensure the design is mobile-responsive and works across all devices
#3. Content Strategy
Develop a content strategy that aligns with the business goals and target audience

Ensure all content is well-written, clear, and concise

Use appropriate imagery and videos to enhance the user experience
#4. Search Engine Optimization (SEO)
Conduct keyword research and develop an SEO strategy

Optimize all pages and content for search engines

Ensure all technical SEO aspects are addressed, including meta tags, URLs, and sitemaps

Clearly define the purpose of the website and the business goals it should achieve

Identify the target audience and ensure the website meets their needs and expectations
Our Website Design Services💡
At UnderSEO, we understand the importance of a well-designed website for the success of your online presence. That's why our website design services are focused on delivering high-quality, customized solutions that meet your specific needs. Our team of experts uses WordPress, one of the most popular and user-friendly content management systems, to create websites that are easy to use, manage, and update.
At our agency, we have more than a decade of experience in website Design. We've completed over 100+ projects with clients in various industries, including property and logistics. And we're proud to say that each and every one of our clients has seen a positive return on their investment.
Website Engagement (Today)
Website Engagement (With UnderSEO)
Result You Getting From Digital Marketing⚡
Increase Organic Search Traffic
Increases Brand Awareness
Gets You Ahead of the Competition
Ready to see your next website design?

⚡
With our focus on user experience, search engine optimization, and website performance, we are confident that your new website design will be a game-changer for your online presence. Our design philosophy is centered around delivering a visually appealing, user-friendly, and fully optimized website that helps you achieve your business goals.

We understand that your website is the digital face of your brand, and we are committed to delivering a website design that truly represents your brand's values and message. Our team of designers and developers has the skills and expertise necessary to create a website that truly stands out in a crowded online marketplace.
Our website design solutions are tailored to your unique requirements, and we work closely with you to understand your brand and message, target audience, and business goals. We believe that a website is more than just an online presence - it's a critical component of your overall marketing strategy.
Properties 🏠

Logistics 📦

Agencies 💡

Businesses ✏️

eCommerce 📝

Freelancers ⚡

Managers 👨‍💼
Looking to create a website that is both visually stunning and optimized for search engines? Check out our website design and SEO guide for tips and best practices on creating a website that looks great, performs well, and attracts more organic traffic to your site.