When it comes to search engine ranking, authority is the most important ranking factor. It determines how well your content will rank in search results. In addition to that, search engines trust sites with high authority more than they trust new sites. So if you want your content to be search engine-trusted and ranking high in search results, building authority is key.
But building authority isn't easy – especially if you're a small business with limited resources. Most businesses don't have the time or expertise to create quality content that passes PageRank or has links from authoritative sources. That's where content marketing comes in. Content marketing strategies are becoming increasingly popular and allow businesses of any size to establish themselves as authority-worthy brands, ranking higher and increasing their exposure online.
In this blog, we'll talk about what authority is and how it can help you build trust and ranking on search engine results pages (SEO). We'll also tell you some tips on how you can establish yourself as an authority in your niche and get more organic traffic from search engines.
What is the fastest way to build authority by using SEO?
Use the skyscraper technique' for competitive white-hat SEO, which involves creating content that communicates a similar message to existing content, with a twist.
Utilize E-A-T (expertise, authority, and trustworthiness) to increase SERP (search engine result page) ranking and attract more customers.
Increase the authority of your products or services compared to the competition to boost SEO. Doing so can help you reach prospective customers who trust and link back to authoritative sources. This will help boost your rankings and improve your chances of ranking high in search results.
Use new and engaging mediums to stay relevant in the market and draw in traffic. This could include creating content for social media platforms such as blogs, forums, and video content platforms such as YouTube or Vimeo. It is also vital to regularly update content on your website to ensure that it ranks high in search engines.
E-A-T
Google uses expertise, authority, and trustworthiness (E-A-T) to determine the quality and credibility of web pages. To improve E-A-T, content creators must create high-quality content that demonstrates expertise and authority. It is also helpful to build a trustworthy and authoritative presence online by creating content that demonstrates authority and providing valuable content to users.
Creating content that demonstrates expertise and authority can help websites gain authority and trust from their audiences. When building an authoritative presence online, it's essential to use speech recognition technology to identify speakers and micro-adjustments and core updates to align with Google's objectives.
Besides, utilizing speech recognition technology allows SEO experts to identify keyword usage patterns on a page, which can help them optimize page content for maximum visibility in search engine results pages (SERP).
Overall, SEO experts must focus on creating high-quality content that demonstrates authority and credibility and work hard to establish their brands as reliable sources of information online.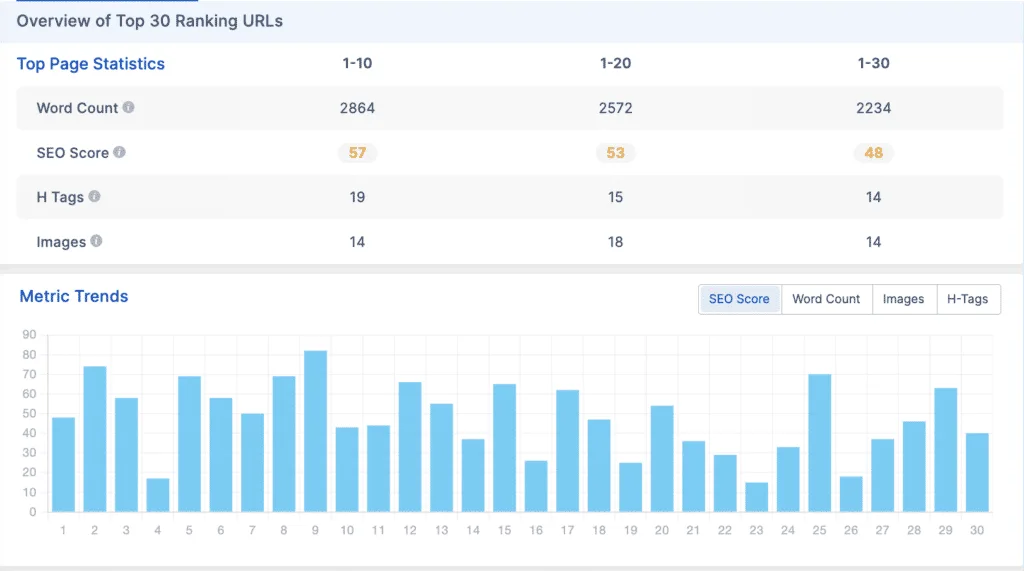 What are the top three on-site areas where a site can build trust and authority?
Headings and titles: Make sure all your headings and titles are keyword rich. This helps improve the relevance of your content on page level.
Metadata: Add descriptive information about your site such as the name of the company, contact information, and more. This helps readers understand the content better and gives them a better sense of the organization.
Links: Place links to relevant pages on your site to help boost its authority and relevancy. This will help increase trustworthiness and authority of your content on page level.
Building A Content Marketing Plan
Building trust and authority with search engines is important for organic visibility. It is essential to build high-page ranking on search engines such as Google, Bing, and Yahoo by providing quality content that is of relevance to users' search queries. It's also essential to reach out to influential individuals in your niche and promote your content on social media platforms.
When building trust with search engines, it's crucial to use social media platforms such as Twitter, Facebook, and LinkedIn to gain exposure and promote your content. By creating high-quality backlinks from blogs and websites, you can improve off-page SEO and increase authority over the competition.
Additionally, crafting content that is relevant, of value, and consistently updated can help improve online visibility and organic ranking over time.
High-Quality Content
High-quality content is the key to building trust and authority on a site. Quality content can be written by site administrators, guest authors, or even the site's users. But it must be accurate and informative, and it should be easy to find and understand.
The site administrator must also make sure all content is properly categorized and tagged to make it easy for search engines to find and index. By creating high-quality content, a website can help strengthen its reputation and build trust among its audience.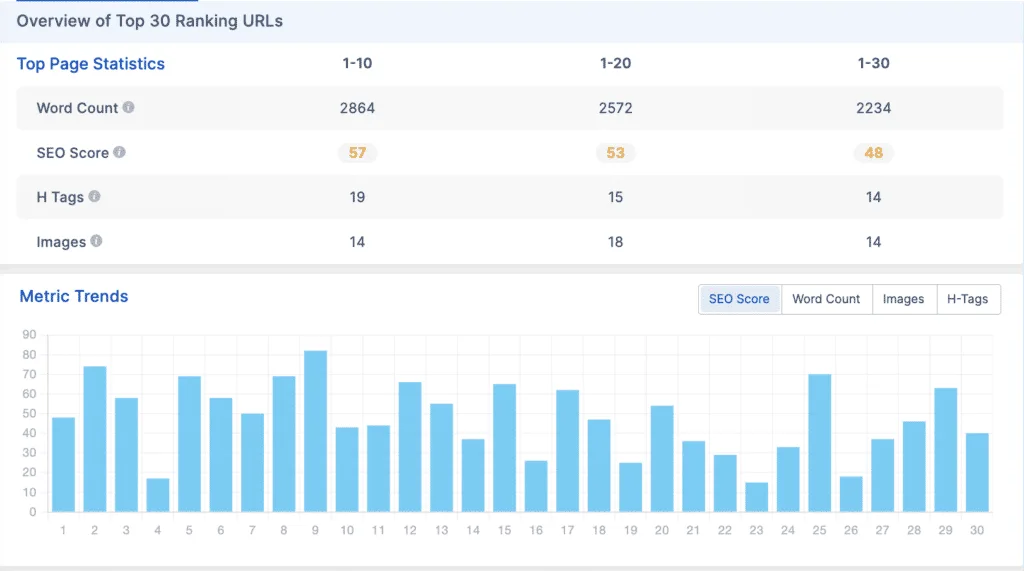 Fundamentals Of Earning & Attracting Links
Trust and authority are essential for building a strong online presence. Building trust and authority starts with establishing a strong foundation on the site's fundamentals. These include relevant content, quality links from credible sources, and a clear focus on the target audience.
These foundational SEO practices will help ensure that your site is addressing the right audience in the right way. You also want to make sure that your content is of high quality and relevance to your audience.
This can be done by using keyword-relevant titles and descriptions, keyword-relevant content, and keyword-targeting page titles and descriptions. Additionally, authoritative content can help build trust and authority on your site. This can be achieved through high-quality content and links from credible sources.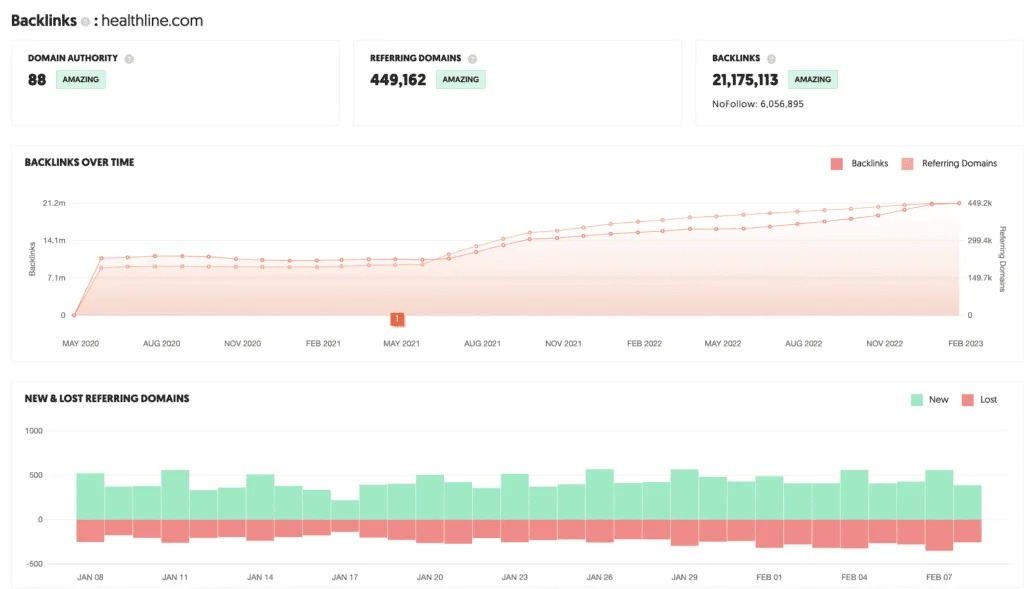 What Are Some of the Determining Factors of E-A-T?
E-A-T is a key component of any content strategy as it helps brands build trust, authority, and relevance. Its three pillars – expertise, authoritativeness, and trustworthiness – help search engines judge the quality of web pages.
E-A-T is an essential part of keyword optimization as it helps provide authoritative content to attract high-quality organic traffic and thus boosts search engine ranking.
Sites that are deemed expert, authoritative, and trustworthy tend to be rewarded by search engines due to their high quality content. However, it's important for brands to develop a reputation for well-researched content and increase their visibility on search engines.
Article Topic and Authority: Questions to Ask
E-A-T is an acronym that refers to the criteria of expertise, authority, and trustworthiness that Google uses when ranking websites in its search results. These factors are vital for ensuring quality of a website, so it's important to ask the right questions about a particular site's E-A-T.
The key question to ask when assessing E-A-T of a website is "What expertise does the website demonstrate on a particular subject?" Expertise is determined by the content on a website, which should demonstrate the organization's expertise on a particular topic. It can be qualitative (e.o., describing the organization's experience with a certain subject) or quantitative (e.o., providing relevant statistics or data from authoritative sources).
Authoritativeness is established by providing clear, focused information, compelling statistics, quotes from industry experts, and assertive language. This shows trustworthiness to users who are looking for reliable and high-quality content on a specific topic. Finally, trustworthiness is especially important for eCommerce sites, as users should have confidence that the content is reliable and their privacy is secure.
What is user intent?
User intent is the motive behind an internet search. When you enter a keyword or phrase into a search engine, you are looking for something specific. User intent helps to identify what it is you're looking for and categorizes it accordingly. It's mostly about understanding what your customers want and focusing less on the keywords to target. By understanding user intent, marketers can better serve their customers by providing them with the information they are seeking.
What are the 4 types of search intent?
The four types of user intent, so you can better understand your target audience and make sure they're getting the information they need.
1. Informational Intent: This is when users have a specific query they want answered. They're looking for information or advice on something.
2. Navigational Intent: This is when users are trying to find a specific page or website. For example, someone may type in "Reddit login" to find their account page.
3. Transactional Intent: This is when users are looking to buy something online. They could be researching products before making a purchase, or just ready to buy right away.
4. Commercial Investigation Intent: This is when users are researching different products and services so they can make an informed decision before buying from a specific company or store.
Understanding these four types of user intent can help you better understand your target audience and create content that resonates with them—which should lead to more conversions and higher engagement rates!
Other Signals that Might Affect E-A-T Are:
SSL certificates help make users feel secure on a website, which can affect E-A-T. YMYL sites, or websites that are user-friendly and engaging, are often affected by E-A-T.
These sites include legal, political, health, eCommerce, finance, and more. Additionally, YMYL sites must also consider other factors when optimizing their content for search engine optimization (SEO). It takes time to improve a site's quality score and rankings. So while E-A-T is an important metric to measure the success of a website's content, it is only one of many factors to consider.
Links
Links are an important signal of a page's E-A-T. They can help a page demonstrate its authority and trustworthiness and reflect the quality of its content. It is essential for pages to be linked to authoritative sources; this shows that the page is relevant and authoritative.
The number of links a page has and the authority they possess can indicate the reputation of a page and its content. High-quality, credible sources can help influence a page's E-A-T score. By linking to or from high-quality, credible sources, a page can demonstrate its authority and credibility. In addition, pages that link to authoritative sources demonstrate their relevance and authority.
Ways Local Businesses Can Build Authority
Building authority for local businesses can be done through various activities such as being interviewed on a podcast, guest blogging, and receiving awards.
While these activities may help local businesses generate trust among their audience and boost their ranking, professionalism must be maintained to project a professional image. Local businesses can leverage local partnerships and sponsorships to gain authority, but low-quality local domains may not be beneficial.
Citations from business directories and other prominent sites in the region are vital for building authority. It is essential that local businesses ensure their websites and social media are working across platforms to build authority and trust among their audience.
Authority: Do You Matter?
An audit can be conducted to analyze the existing authority of a website. This is a great way to determine the trustworthiness and relevance of a website's content. Authority is important for SEO as it helps search engines determine which pages are the most relevant to a user's query. These pages become more likely to rank high in search engine results pages (SERPs).
Authority is built by demonstrating expertise, trustworthiness, and relevance in content. You can do this by writing engaging content that targets your audience's interests and providing high-quality content on your target keyword.
Authority Came First
Authority is the first and most important pillar of search engine optimization (SEO). Having high authority means that your website is well-respected by search engines, which results in higher rankings in search results pages. High-authority websites are more likely to be found by search queries and get more organic traffic.
Building high authority requires hard work and consistent effort over a period of time. It takes time for search engines to recognize your website's authority and reward you with improved search rankings. It is important to stay consistent with content quality, keyword research, and other SEO best practices to ensure your website stays at the top of search results.
Links Still Primary For Authority
Links are still the most important factor in determining a website's authority. Links from authoritative websites help your website rank higher in search engines. However, Google has made it more difficult to artificially increase authority through keyword spam and link spamming.
To build links, provide valuable content that is of interest to your target audience. Regular SEO audits are essential to maintaining your website's authority and ranking. By constantly updating and improving your content, you can ensure that it stays relevant and up-to-date with the changing search engine algorithm. This will help increase your website's visibility and exposure in search results.
Passing PageRank
PageRank is a system of evaluation used by Google to determine page importance. Pages accumulate more PageRank based on the number and quality of links they receive. When a page links to another page, it passes a portion of its PageRank to the page it links to. A page with high PageRank is considered an authoritative resource and likely to rank higher in search results.
The more valuable links pointing to a page, the higher its PageRank score will be and the higher it will rank in search results. By passing its PageRank to other pages, an authority page is able to enhance its authority and influence, thus improving its relevancy and ranking.
Not All Links Are Created Equal
Authority is the number one ranking factor in search engine algorithms. High-authority pages are more likely to be found by search engines and receive more traffic.
However, not all links are created equal and it's important to focus on quality links instead of just quantity. High-authority pages are more likely to be authoritative, have reliable sources, and be well-written, so it's crucial for them to build their authority over time by consistently engaging with users and sharing high-quality content.
By building authority, high-authority pages not only improve their search engine ranking but also provide valuable content to their audiences. It takes time and consistent effort to build trust and credibility with your audience and search engine algorithm; however, with patience and dedication, you can see success in improving your ranking over time.
Conclusion
Building trust and authority is an ongoing process. It's a combination of content marketing, social media marketing, and search engine optimization. If you're just getting started with your local business page, building trust and authority might be the most challenging aspect. However, it's also the most rewarding.
Both search engine rankings and user trust are based on a number of factors, including user relevance and accessibility of your content online, quality of content on your site, and the authority of websites linking to yours. You can use these factors to help improve your ranking in search results as well as in the minds of search engine users.
Besides creating high-quality content, you should also focus on social media marketing (including Facebook, Twitter, and Google+) to establish yourself as an authority in your niche or industry.