SEO (Search Engine Optimization) is gaining importance as an integral component in digital marketing as well. But the majority of businesses don't even consider this part of the budget. What's going on? Is that probably because SEO prices are difficult?
The costs are not standard. Agents may simply charge what they want. You can find who offers the highest level of quality at the most affordable rate. It is a good investment to increase website rankings in search engines and grow your brand.
Overview of SEO Service Pricing
When it comes to SEO services in Singapore, the cost can vary quite a bit. Freelance marketers typically charge between $10 and $35 per hour, while outsourced services from professional SEO agencies range from a basic monthly rate of $800 to $3000.
If you are looking for more detailed and comprehensive SEO packages, you can expect to pay anywhere from S$1500 to S$3000 per month or more depending on the scope of work. Additionally, an SEO agency may quote you a price of $800/month for 20 hours of work.
Ultimately, the cost of SEO services can range from as low as $800/month to as high as $5000/month.
What determines SEO pricing?
The cost of SEO in Singapore can vary depending on the number of keywords you are targeting and the experience of the agency you are hiring.
Generally, most SEO agencies in Singapore charge between $100 to $175 per hour, and basic SEO packages range from a monthly rate of $500 to $3000.
If you are looking for more specialized services, you may be charged an hourly fee that can range from $100 to $300 per hour.
On the high end, an experienced SEO consultant can charge up to SGD5000 a month. The key performance indicator (KPI) of an SEO agency in Singapore is usually to get 20-30% of your keywords on the first page of the Google search results page within 3-6 months.
Ultimately, the cost of SEO will depend on the knowledge and expertise of the agency, as well as the complexity behind your website's optimization strategy.
Request Free Review
We start by reviewing your website and then take a look at your current ranking in SERPs.
Unlock Your Website's Potential with Our Comprehensive Analysis.
Outrank Your Competitors with Our Expert Insights and Recommendations.
Ways for increasing website traffic.
Get Tailored Recommendations to Achieve Better Results Online.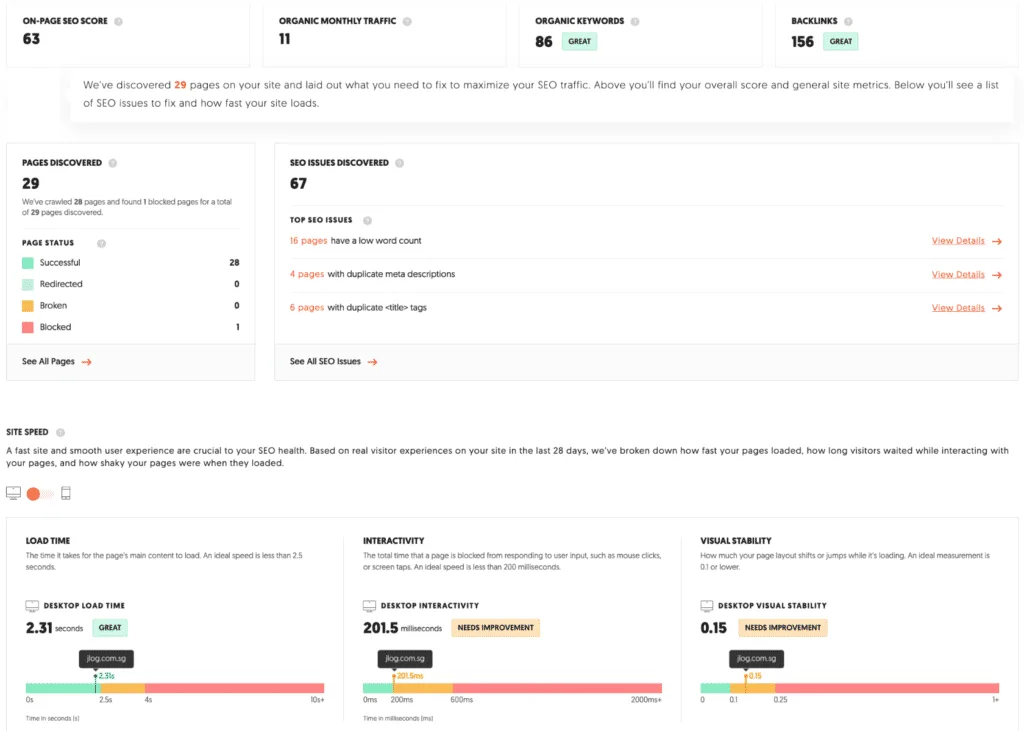 What to look for when researching the cost of SEO?
When researching the cost of SEO services, there are a few key things you should look for. First, find out what kind of services you will receive. Are they offering a comprehensive package or just a few basic services?
You should also ask what type of results they can expect to achieve. If they are offering a comprehensive package, be sure to ask about the details of their approach and how they plan to measure success.
Additionally, you should inquire about the hourly rates or project-based prices that they offer as well as any discounts or incentives they may have available.
Finally, research their reputation and ensure that they have a solid track record of success with clients. With this information in hand, you can confidently make an informed decision when it comes to selecting the right SEO solution for your needs.
SEO Agency Pricing
If you're looking for a comprehensive SEO package from a professional agency, you can expect to pay anywhere from $1500 to $3,000 per month.
This type of package usually includes services such as keyword research, content optimization, link building, and more. For companies operating on a national or international scale, prices can range from $2,501 to $5,000 per month.
It's important to choose an agency that understands your business and has the experience to help you reach your goals.
Before selecting an agency, make sure to research its portfolio and read customer reviews. With the right agency in place, you can be confident that your SEO efforts will be in good hands.
SEO Consultant Pricing
If you are looking for an experienced and knowledgeable SEO consultant to help you get the most out of your website, you should expect to pay anywhere between $100 – $250 per hour. Professional SEO consultants can offer a range of services, including auditing, keyword research, content optimization, and link building.
Depending on the complexity of your project and the scope of work required, you may find that hourly rates vary greatly. To ensure that you get the best results possible, it is important to have a clear understanding of what services are included in the price and how much time will be spent on each task.
By investing in a quality SEO consultant, you can benefit from expert advice, tailored solutions and the peace of mind of knowing that your website is in good hands.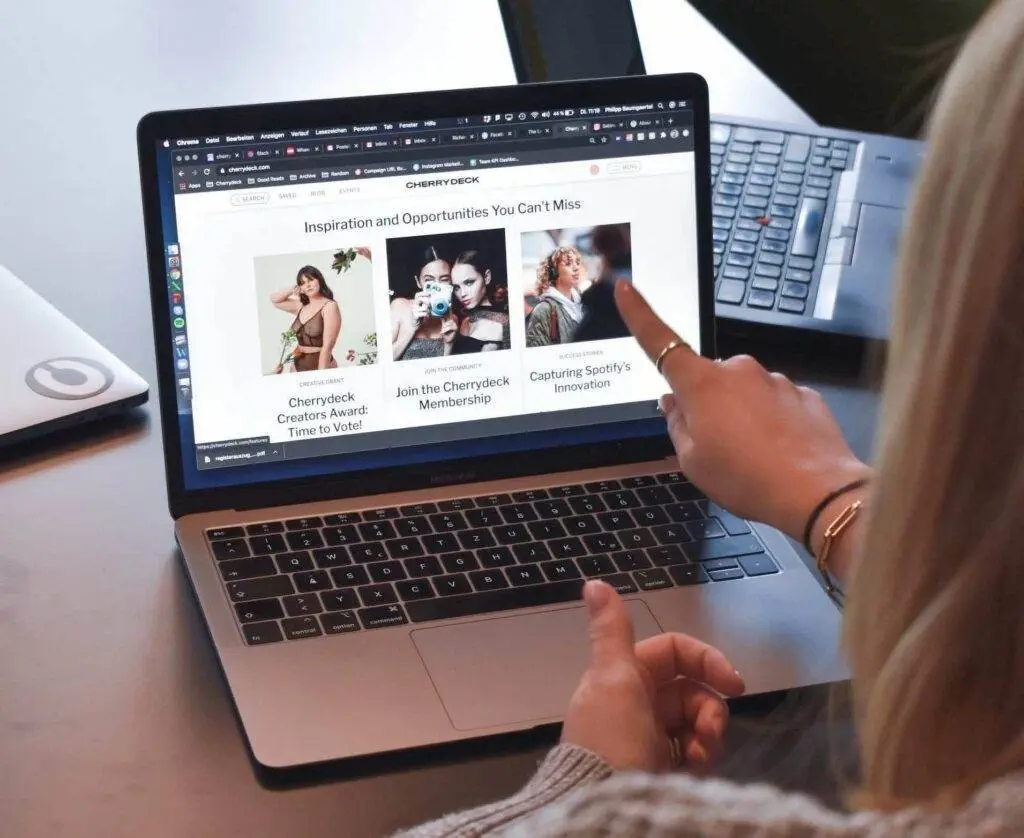 Freelance SEO Pricing
If you're looking to hire a freelance SEO specialist in Singapore, the cost of services can vary greatly. Generally, the pricing model is based on the scope and complexity of work, as well as the specialist's experience level.
For example, basic SEO packages can range from $300 to $800 per month, while more complex packages can range from $1,000 to $2,500 per month. In addition, experienced specialists may charge higher rates than entry-level professionals.
Freelancers are not held accountable in the same way as professional SEO companies and can often lack the skills and experience necessary to deliver quality results. Furthermore, communication can be an issue when working with a freelancer, as well as a lack of transparency regarding the services being provided.
If you have a pressing project that needs to be done quickly and correctly, then it is best to avoid hiring a freelancer. The ever-changing nature of search engine algorithms means that a successful SEO strategy must continually evolve, and this requires an expert who understands the nuances of this complex industry.
Hiring an experienced SEO specialist is the most cost-effective way to achieve long-term success with your website's ranking.
Project-Based Prices
If you're looking for a comprehensive SEO solution that includes a mix of services, then project-based pricing is the way to go. This type of pricing is ideal for businesses that need a customized plan tailored to their needs.
You can expect to pay anywhere from $1,000 to $1 million or more depending on the scope of the project and the number of services required.
The advantage of project-based pricing is that it allows you to get exactly what you need without breaking the bank. It's also more cost-effective in the long run, as you only pay for what you actually use.
Hourly Rates for SEO Companies
When it comes to hourly rates for SEO companies, you can expect to pay anywhere from $100 to $250 per hour for a quality service. This largely depends on the individual company's experience and expertise, as well as the scope of the project.
It's important to remember that lower-priced services may not provide the same level of value as those that charge more, so it's important to do your research and ensure you're getting the best value for your money.
On average, SEO consultants charge $100–150/hour, while SEO agencies typically range from $75–100/hour. With these rates in mind, you can decide what kind of budget is right for your needs and make sure that you get the most out of your SEO services.
SEO Consultants – What Can You Expect?
You can expect to work with highly experienced and qualified SEO consultants who are well versed in the latest industry trends and techniques. They understand the importance of keeping up with the ever-changing algorithms and know how to optimize your website to get the most out of every strategy they implement.
When researching potential consultants, look for ones who have a proven track record of success, a portfolio of successful campaigns, and glowing reviews from past clients. It's also important to inquire about their experience in the particular area you need help with, as well as any specialized skills or certifications they possess.
With the right consultant on your side, you can expect to achieve the search engine results you desire without breaking your budget.
How to choose the right SEO solution for you?
When it comes to choosing the right SEO solution for you, there are several factors to consider. Consider your budget, the scope of your project, and the type of agency or consultant you are looking to work with. Do some research to compare prices and services offered by different agencies to determine which one best meets your needs.
Look for agencies that offer a variety of pricing models such as hourly, project-based and monthly packages so that you can find the most cost-effective option for your project. Additionally, pay attention to the quality of their services and their experience in the field before committing.
By taking all these factors into consideration, you can easily find an SEO solution that fits both your requirements and budget.
How much should you spend on SEO services?
When it comes to SEO services, the amount you should spend depends on your goals and budget. As a general rule of thumb, you should expect to pay between $1,500 and $5,000 per month for large projects or between $100 and $300 per hour for consultants. It's also important to note that the most common hourly rate for SEO agencies and freelancers is $75–100/hour.
Need Some Help?
How much does SEO cost? The True Price of SEO Services in 2023​
Conclusion
In conclusion, SEO services can be a great investment for any business looking to increase their online presence. While the costs of SEO can vary, there are a few factors that help determine the pricing. These include the type of SEO services, the scope of the project, the agency you work with, and the experience of the SEO consultants.
With all these considerations in mind, you should be able to estimate your SEO budget and find a company that offers cost-effective solutions tailored to your needs. With the right team behind you, you can rest assured that your website will be successful in gaining visibility and providing value to your audience.