What are SEO strategies needed today to make better search results in search engine results pages? It's a big question every year. How do people find SEO websites? Search engine optimization can increase website traffic.
SEO is evolving and keeping up with the latest technology is hard for many people. Nevertheless, 70 – 80 % of people concentrate on organic results and do nothing for pay-per-click search results. Additionally, about 28% of all searches result in a sale.
In this post, we'll explore the top SEO trends to watch out for in Singapore and share some tips on how to stay ahead of your competitors. So grab a cup of coffee and let's dive in!
Top SEO Trends and Strategies You Must Know in 2023​
One of the top SEO trends you need to know for 2023​ is E-A-T, which stands for Expertise, Authoritativeness, and Trustworthiness. This means that your website needs to have content written by experts in their field, backed by trustworthy sources, and portrayed as an authority on the subject matter.
Additionally, Google's algorithm will crawl websites less frequently, making it more important than ever to focus on your web design and the user experience. This includes implementing A.I.-driven content and writing software, producing quality content, and creating features such as Featured Snippets and Zero-click Searches.
Depending on the situation, it can take Google a significant amount of time to index new or updated content on your site. This is according to John Mueller, who also said that the process can sometimes be delayed due to technical issues with your website or because GoogleBot is busy working on other things. In these cases, it's likely that Google is indexing more important sites.
Local SEO and Google My Business listings will also continue to be key strategies, along with video SEO and Influencer Marketing. By staying ahead of these trends and implementing effective strategies, businesses in Singapore can continue to succeed in the competitive world of SEO.
Request Free Review
We start by reviewing your website and then take a look at your current ranking in SERPs.
Unlock Your Website's Potential with Our Comprehensive Analysis.
Outrank Your Competitors with Our Expert Insights and Recommendations.
Ways for increasing website traffic.
Get Tailored Recommendations to Achieve Better Results Online.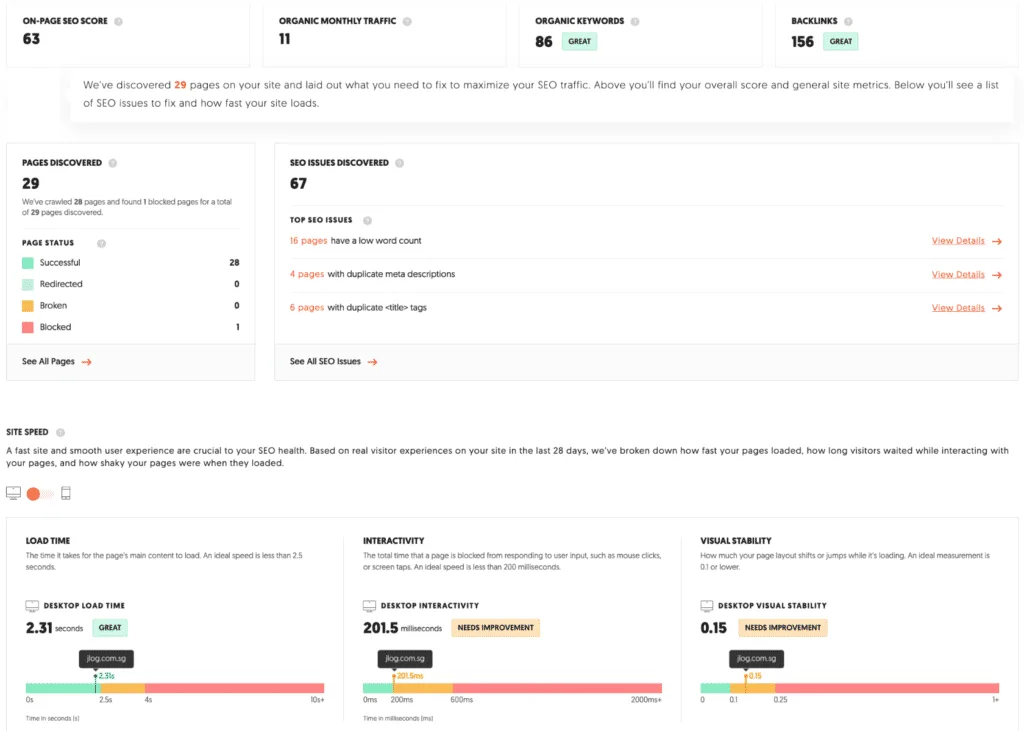 Top SEO Trends
The world of Search Engine Optimization (SEO) is ever-evolving, and businesses must stay up to date with the latest trends to ensure they rank highly in search engine results pages (SERPs). As we move towards 2023, it's crucial to note the top SEO trends that are emerging in Singapore.
Experts predict that E-A-T (Expertise, Authoritativeness, and Trustworthiness) is going to be a crucial factor in SEO rankings. Additionally, as Artificial Intelligence (AI) continues to grow, it is playing a more significant role in SEO. Businesses must focus on creating audience-targeted content that matches Google's E-A-T requirements.
They should also optimize their website for voice search and prioritize long-tail keywords. Other critical factors include an increased focus on user experience, mobile-first indexing, and paying attention to website design.
Finally, local SEO and Google My Business optimization are becoming increasingly important, while video SEO and influencer marketing continue to rise in popularity.
Keeping an eye on these SEO trends and strategies will help businesses stay ahead of the competition and maintain their ranking on SERPs.
E-A-T represents Expertise, Authoritativeness, and Trustworthiness
One of the latest SEO trends for 2023 is E-A-T, which represents Expertise, Authoritativeness, and Trustworthiness. This trend has been in place for many years, and it continues to be a critical factor in ranking websites.
The basic goal is to provide the best user experience, and if a website is seen as having high levels of E-A-T, it is more likely to be trusted by users and search engines alike.
To achieve high levels of E-A-T, businesses need to focus on quality content that is informative, helpful, and reliable.
This, coupled with an excellent user experience, can help boost a website's credibility and authority in its niche, leading to higher rankings in search results.
Less crawl frequency
Less crawl frequency is one of the top SEO trends for 2023, along with other important strategies such as video marketing and local SEO.
With search engines becoming smarter, there is no need for frequent crawling of websites. As a result, it is crucial for businesses to focus on improving their website content and user experience to ensure that they are ranking well in search results.
This includes paying attention to E-A-T, or Expertise, Authoritativeness, and Trustworthiness, as well as optimizing web design for an improved UX.
Additionally, businesses can utilize A.I content and writing software to create quality, helpful content for their website visitors. By implementing these strategies, businesses can achieve organic rankings and rank well in featured snippets and zero-click searches.
Pay Attention To Your Web-Design
Another top SEO trend for 2023 is paying attention to web design. A well-designed website can greatly affect user experience, which in turn affects search engine rankings. The speed of a website, the ease of navigation, and the overall appearance are all important factors that can impact a user's perception and engagement on a website.
Therefore, it is necessary to prioritize web design in order to provide visitors with a smooth and enjoyable experience on your website. It is important to work with a web developer who can optimize your website for speed, mobile responsiveness, and SEO, and who can make it easy for users to find the information they need.
By focusing on web design, companies can not only improve their search engine rankings, but also increase user engagement and ultimately drive more business success.
The increased importance of user experience (UX)
In the ever-changing landscape of SEO trends, there is one that has remained consistent–the importance of user experience (UX).
With consumers' attention spans shrinking and their expectations for seamless online experiences increasing, businesses that prioritize UX are poised to succeed in 2023 and beyond.
This trend is supported by Google's core web vitals update, which places a greater emphasis on loading speed, interactivity, and visual stability.
A website's layout and design, ease of navigation, and high-quality content are key factors in creating a positive user experience.
By investing in UX, businesses can not only improve their search rankings but also increase customer loyalty and drive conversions.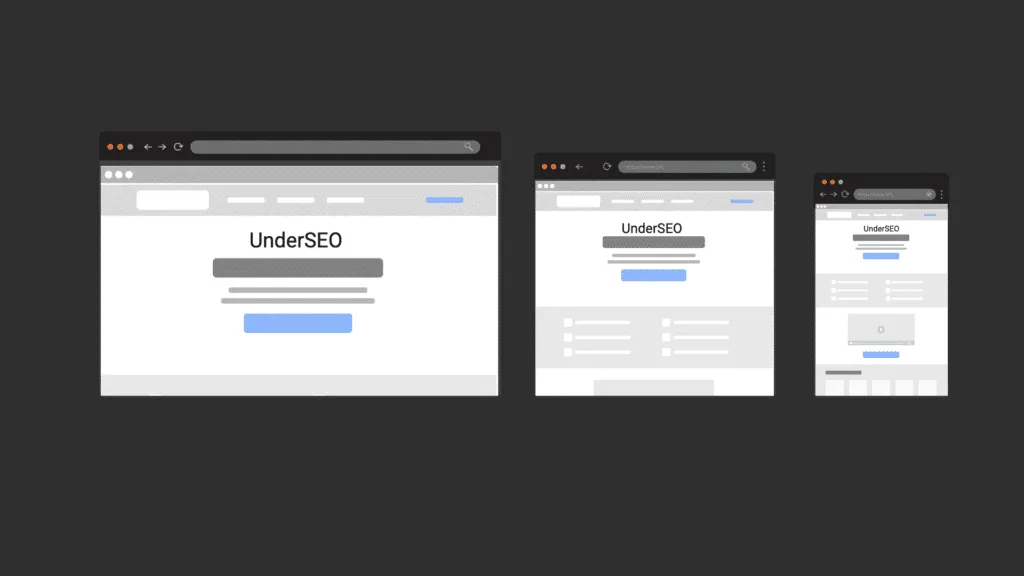 A.I content & content writing software
One of the top SEO trends for 2023 is the increased adoption of artificial intelligence (AI) and content writing software to improve content quality and relevance to audience interests.
This is especially important because search engines now prioritize user intent and engagement over just traffic volume. Platforms such as Jasper, MidJourney, SEO.ai, and ChatGPT provide AI-driven content creation and optimization tools that can help businesses stay ahead of the competition.
However, it is crucial to balance the use of technology with human expertise to ensure that the content reflects the brand's expertise, authoritativeness, and trustworthiness (E-A-T) and provides a satisfactory and helpful user experience.
Quality content and user experience
In the constantly evolving world of SEO, quality content and user experience continue to be essential for boosting website rankings. As search engines become more advanced, the importance of satisfying user intent and delivering valuable information becomes even greater. The top SEO trends and strategies for 2023 prioritize creating content that is both relevant and engaging.
This means focusing on content that provides the answers users are seeking, while also offering a seamless and enjoyable user experience.
Whether it's through intuitive web design, mobile optimization, or personalized content recommendations, top-performing websites understand the value of providing high-quality content and user experiences to earn the trust of users and search engines alike.
Satisfactory, helpful content
The latest SEO trends in 2023 show that creating satisfactory and helpful content is crucial to achieving higher search rankings. With the increasing importance of user experience, businesses need to focus on producing high-quality, relevant content that addresses their audience's needs and queries.
This involves creating thought-leading, conversational content that brings value to readers and helps establish authority and trustworthiness. The use of AI content and content writing software can also assist in producing top-quality content that satisfies user intent.
In addition, businesses need to optimize their website for featured snippets and zero-click searches to capture more organic traffic. By prioritizing the creation of satisfactory and helpful content, businesses can continue to exceed SEO expectations and establish a strong online presence in 2023 and beyond.
Featured Snippets and Zero-click Searches
Featured Snippets and Zero-click Searches have become an important aspect of SEO strategies for businesses in Singapore.
Marketers must prioritize optimizing their content for featured snippets, as they can greatly impact the way content is displayed on Google searches.
Meanwhile, Zero-click Searches continue to rise in popularity, which means that users are finding the answers they need without necessarily clicking on the search results.
As a result, brands need to focus on creating high-quality, informative content that can quickly answer user queries. By doing so, they can increase their chances of being featured in Google's coveted position zero and garner more clicks and traffic to their website.
Local SEO and Google My Business
Local SEO and Google My Business are crucial elements of any business' online strategy. With more and more searches being conducted on mobile devices, having a strong online presence in local search results has become increasingly important.
Optimizing your Google My Business profile with accurate and up-to-date information, including opening hours and contact details, can help improve your business's visibility in local search results. It's also essential to collect positive customer reviews on Google My Business, as this can improve your business' authority and trustworthiness in the eyes of potential customers.
Local SEO tactics, such as targeting location-based keywords and incorporating local landmarks into your content, can also help your business rise up the rankings in local search results. By prioritising local SEO and maintaining a robust Google My Business profile, businesses can take advantage of the growing importance of local search in the years to come.
Video SEO and Influencer Marketing.
Video SEO and Influencer Marketing have emerged as top trends in the SEO landscape in 2023. With short video formats gaining popularity among audiences, marketers are using platforms like TikTok and Instagram to generate traffic and boost return on investment.
Additionally, search engines have started prioritizing videos in their search algorithms, making video optimization more important than ever. Influencer marketing is another trend that has gained momentum in recent years, providing businesses with a means to reach targeted audiences through social media influencers' endorsements.
In 2023, SEO marketers must leverage the power of video and influencer marketing to produce quality content and enhance user experience, leading to increased visibility and engagement.
Need Some Help?
Top SEO Trends in Singapore for 2023​